Getting your first presentation slide right can be a tricky task. It sets the tone of your whole presentation, and can make or break you in terms of confidence.
Always alter your presentation openings, depending on your audience. Remember that what might work for you in a boardroom would likely turn a room of millennials into a bored room. But don't worry. Our advice isn't to start telling jokes at any available opportunity. Instead, we've collated the many various ways you can start a speech, to inspire you to choose a presentation slide that's right for you, and your audience.
22. Welcome!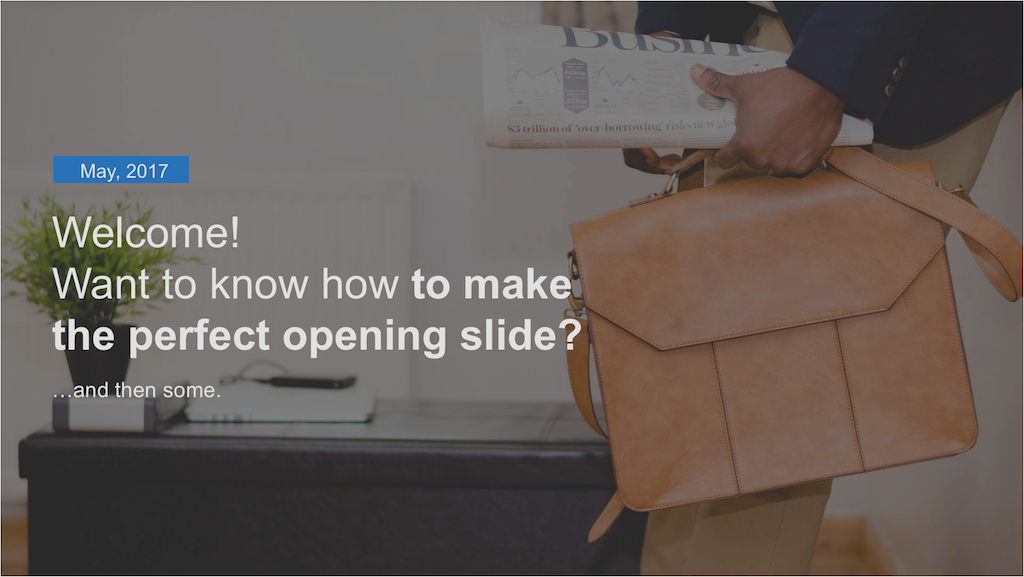 Use a welcoming presentation slide when people have come specifically to see you present.
Don't use this if you're presenting in the middle of other presentations, or when the audience have already seen something to do with your product or service that day.
21. Use a Physical Object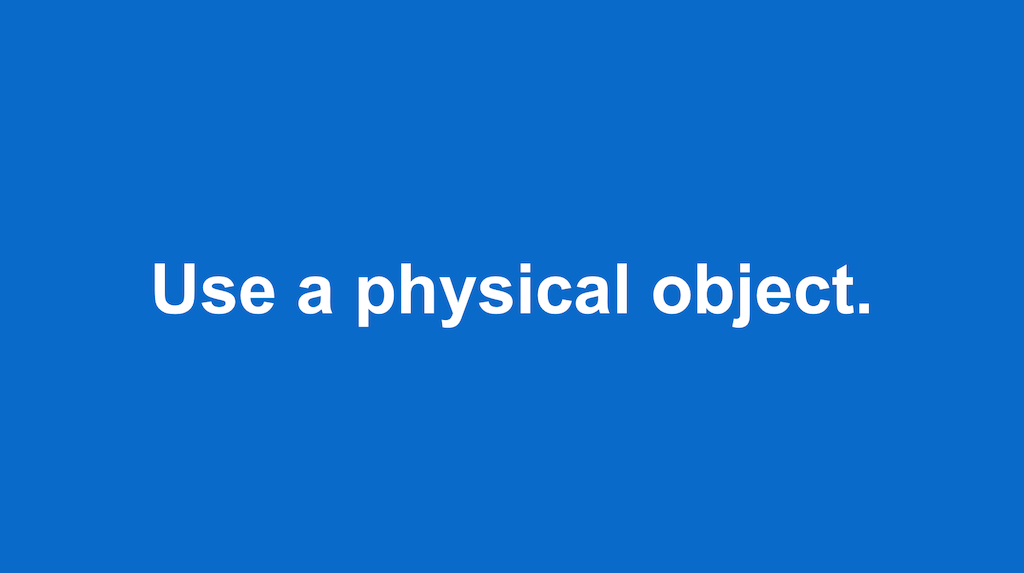 Bring an object along to your presentation that you think could be useful in your presentation, and start with explaining what it is, and why it is significant.
It could be a red ball, which you promise to toss at people who look like they're going to fall asleep, or a product which you're trying to sell. Either way, having an object in your opening is an unusual way of starting a presentation, and can get you some important points when presenting.
Use this if you're presenting to a lively young audience instead of an opening presentation slide.
20. What If…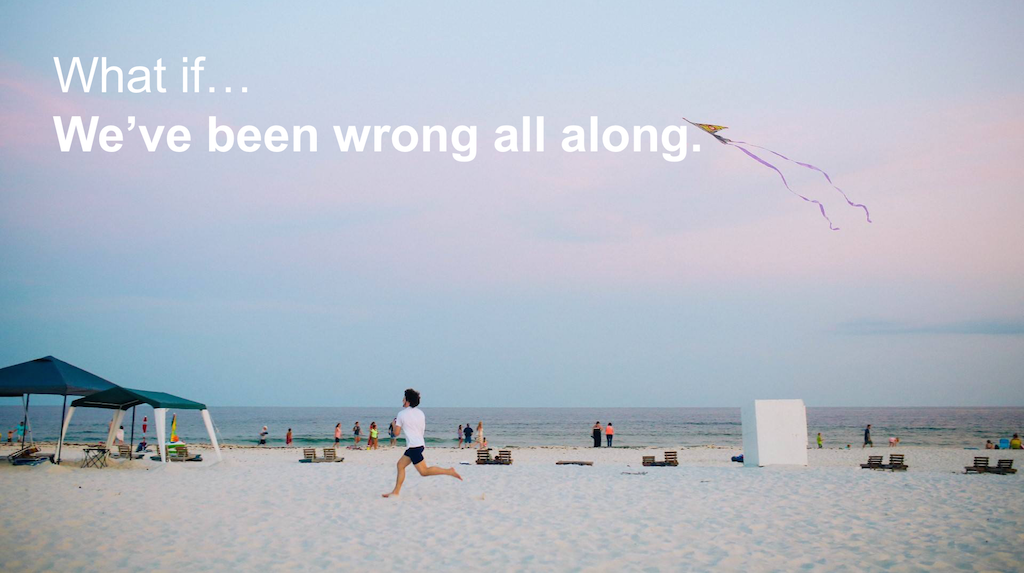 A good TED talk tactic. Use an imaginary scenario to get the audience to pay attention, and tickle their own abstract ideas about your subject.
Use this presentation slide if you have a hypothetical focus of your presentation, and you're looking for input from the audience.
19. Show of Hands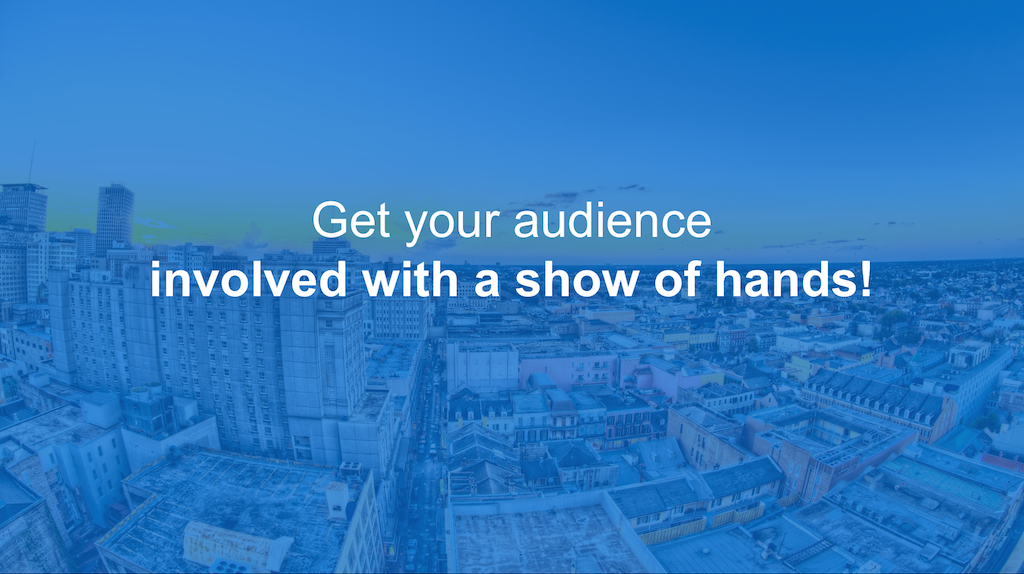 Ask the audience their opinion on something.
Often, this can break the ice between you and the audience, and get you feeling a little more comfortable before you start with your first presentation slide.
18.  A Wise Man Once Said… (Or indeed woman!)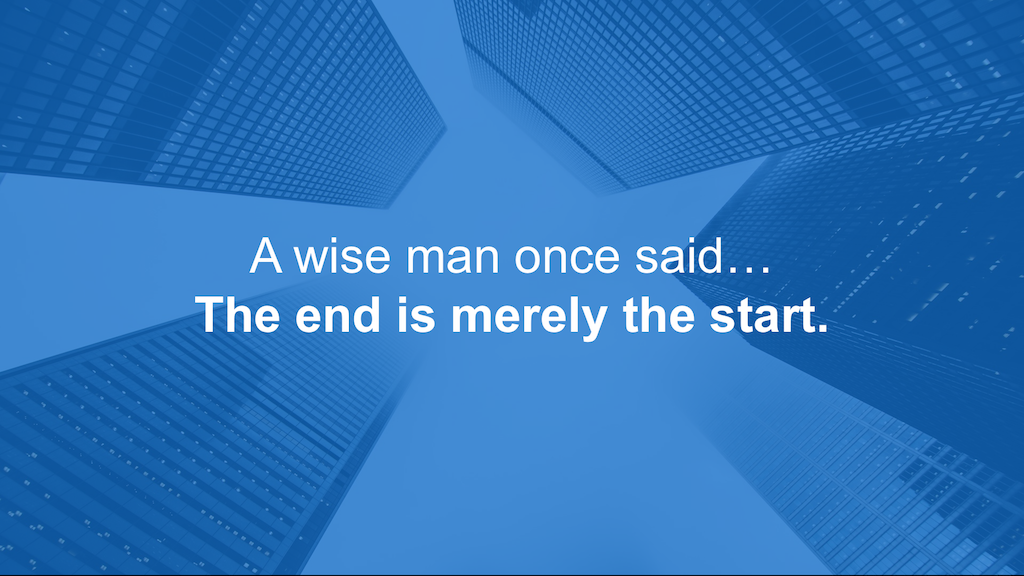 Use a famous quote as a point of reference.
This can be a good way to start a presentation if you think the audience need some context before your presentation, and can be an easy way in if you're about to explain something complicated.
17. A Prelude.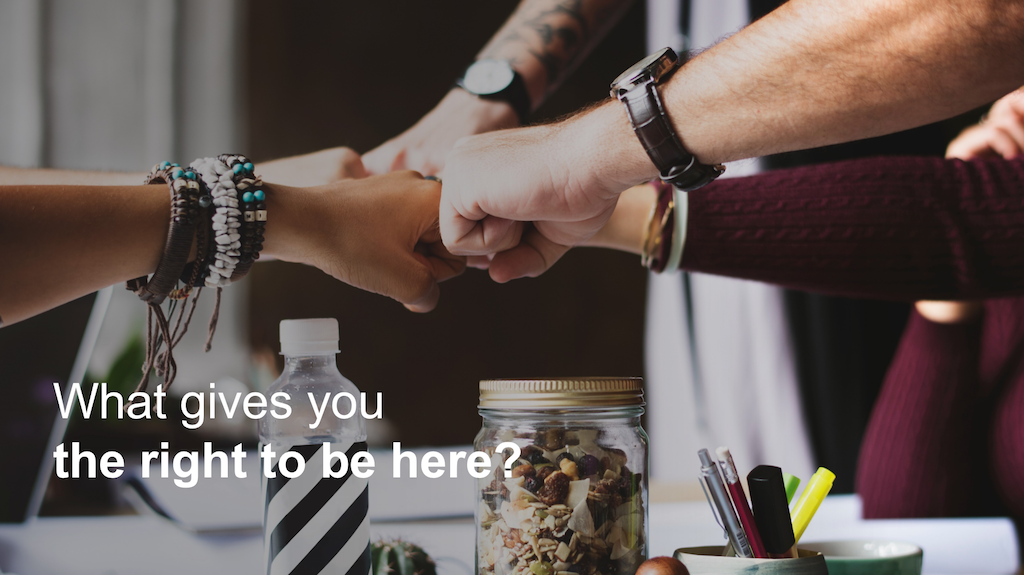 Instead of starting off your presentation with an about me or history slide, try and tell the audience who you are, and what you're about before you make the presentation.
One short story about what makes you a real person, and why they should listen to you speak can make a big difference in your confidence, and in the audiences' faith in you.
16. Dramatic Pause…

You don't need to use a presentation slide to kick off your speech.
Instead, start your presentation with 10 seconds of silence, and a blank powerpoint slide to heighten the audience anticipation.
15. Add some Glitz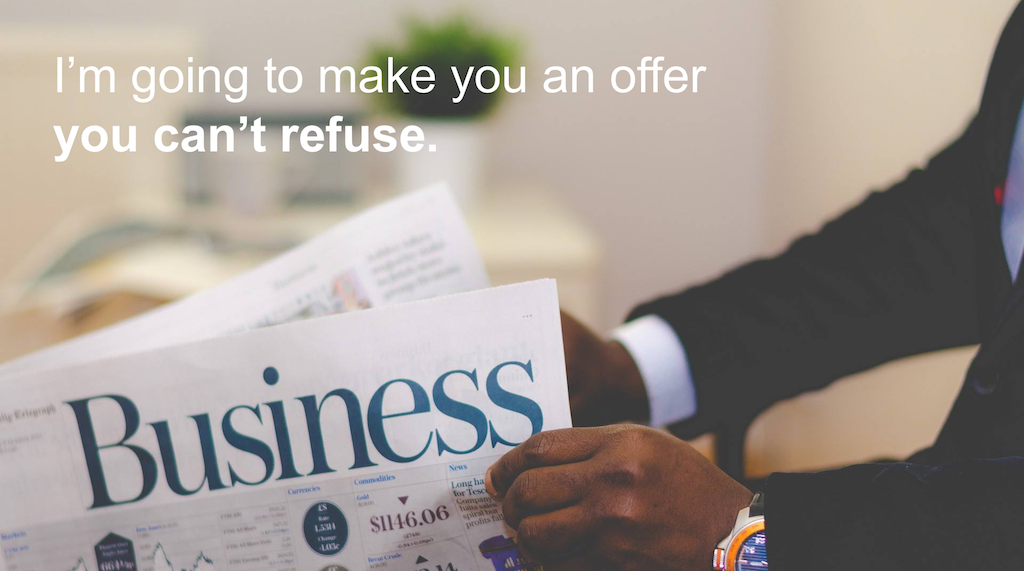 Quote a movie or a song in your first presentation slide to build rapport with your audience.
As long as it's something that most of the audience will know, you'll have them listening intently right from the get go!
This is especially important to consider when presenting to millenials.
14. A Number.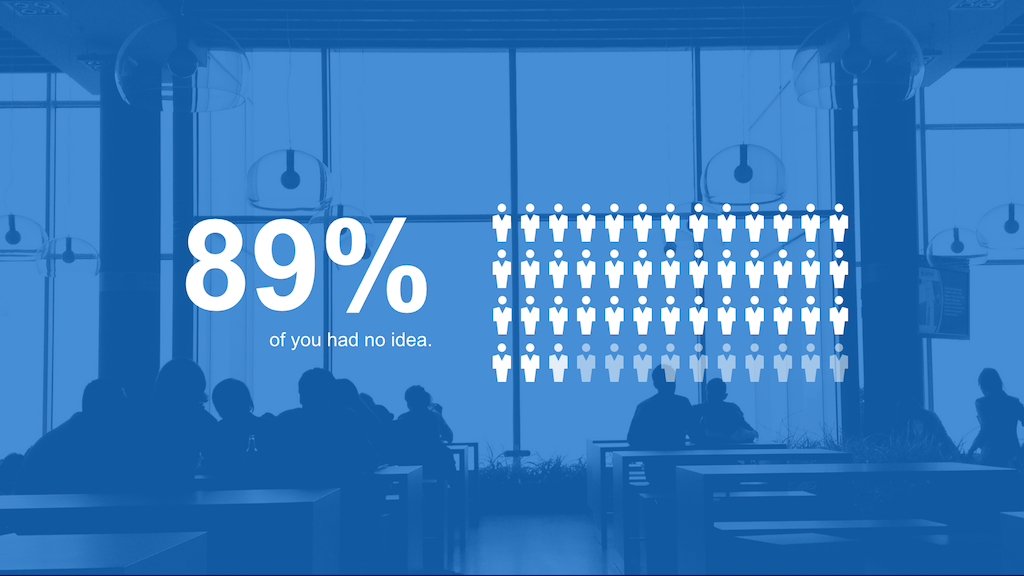 Open your speech with a statistical presentation slide.
A number can start your presentation right by giving your audience something tangible to understand.
If your presentation includes an interesting statistic, or you have an interesting point inside your presentation, show it off right at the start to keep your audience curious about how you arrived at that fact.
13.  Make a Bold Claim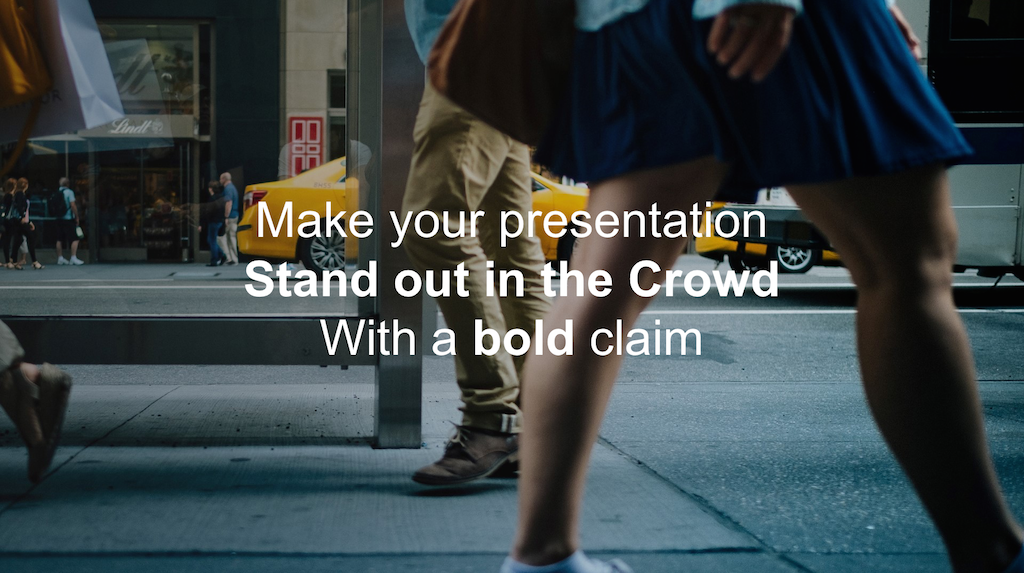 Controversial or elaborate hypotheses are often approached in presentations in an apologetic way, with a build up to the claim.
This is mostly due to nervous presenters to whom the idea of seeming silly at the start of a presentation puts them off using this as a tactic. Don't be one of them!
12. Thank you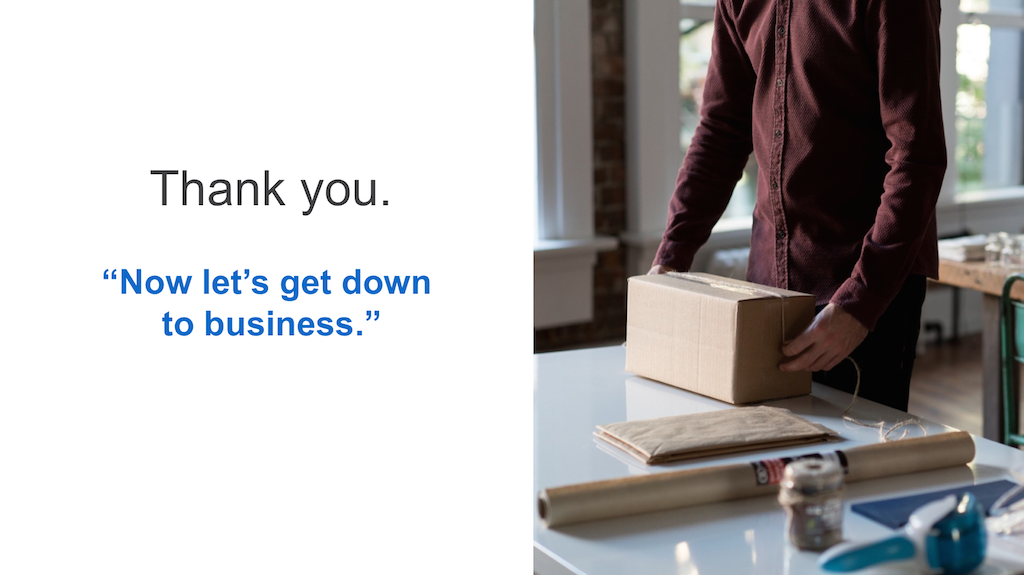 Another effective presentation slide opener is to thank the audience for being there.
Make them feel part of the presentation, and appreciated to get the best reaction from them later in your presentation.
11. Ask a Question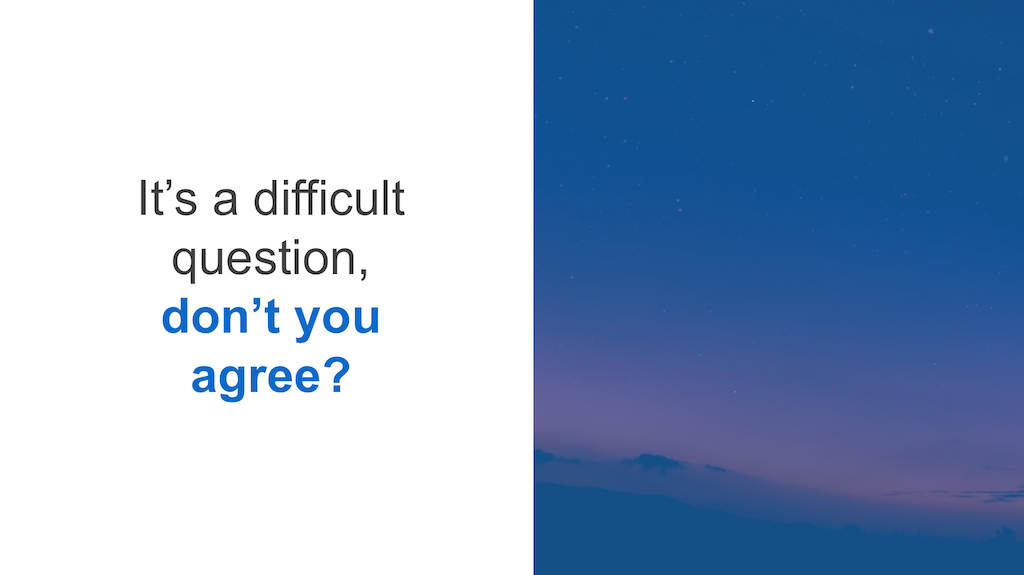 Start by asking your audience a difficult question about the topic to get a feel for the room.
Don't ask them for a show of hands, but instead just ask them to think about it.
10. State their Problem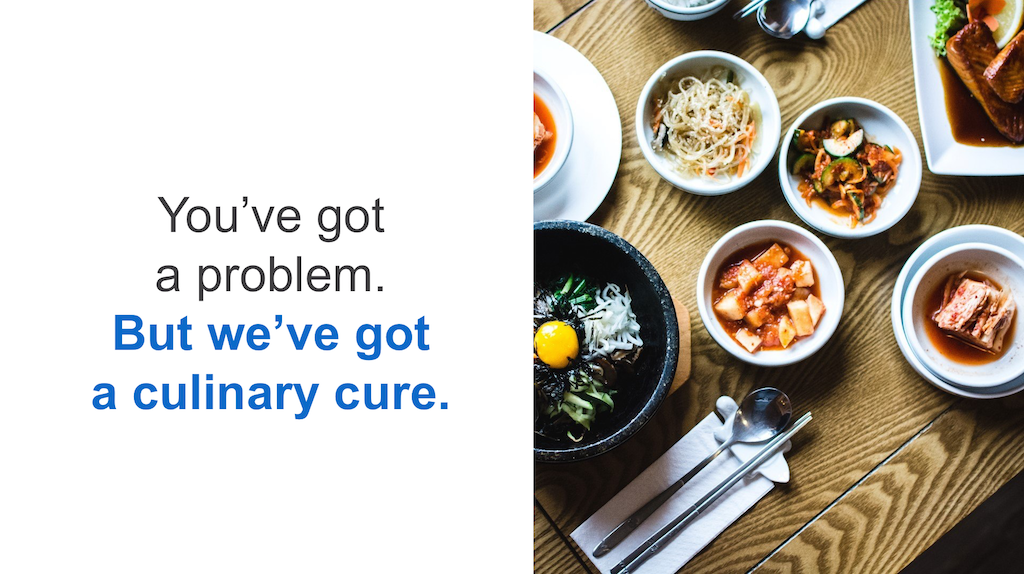 If you're pitching to investors, focus on their problem. Try and relate your product or service to how their lives would be improved on your first presentation slide.
If they're not the right audience, try and relate it their son, their daughter or their mother. Make it personal.
9. Grab their Attention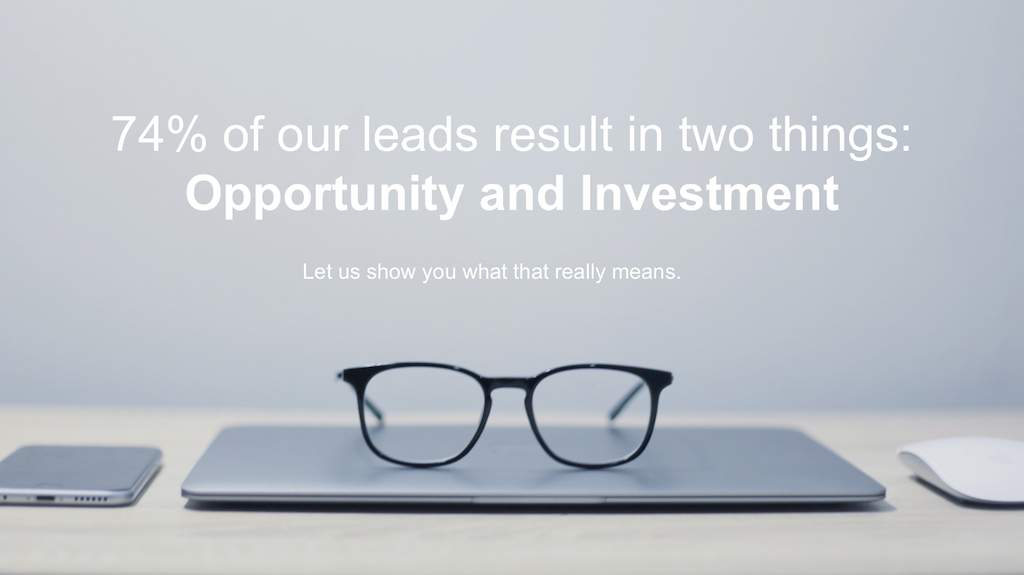 Do you have a shocking piece of information you're going to present? Maybe you have an impressive statistic, or fact which you discovered or achieved.
Lead with something bold and colorful to grab their attention from the start.
8. Make Fun of Yourself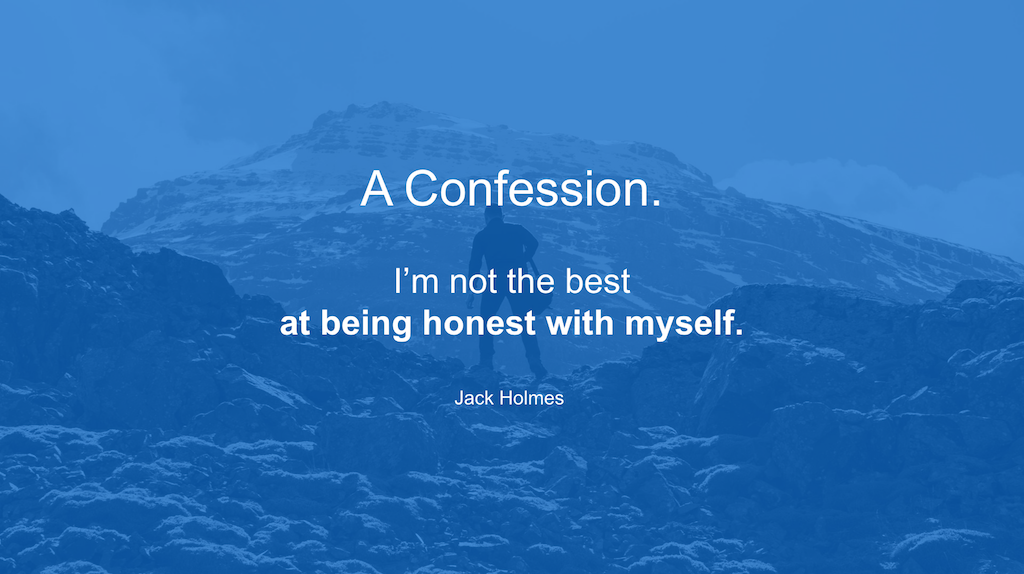 Be humble and approachable right from your first slide if you want to make a fantastic impression.
By showing the audience that you can make fun of yourself, and that you're honest, you will knock down a little of the fourth wall between you and the people in front of you.
7. Use Curiosity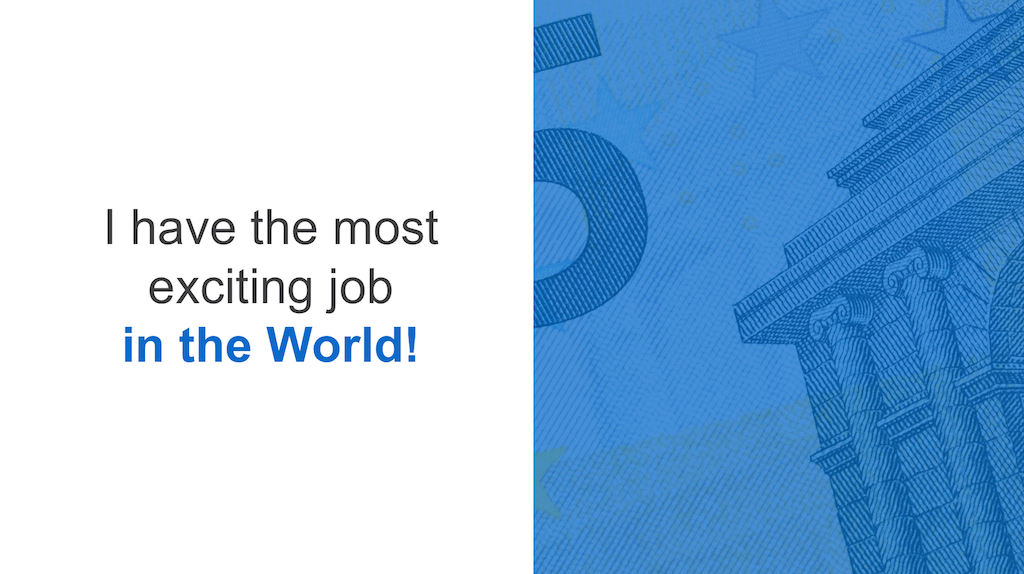 Using curiosity as a way to grab your audience's attention is a good way to make you feel some power if you get nervous in presentations. Try something along the lines of:
"I have the most exciting job in the world. No really, I do.
Everyone I meet says "Wow, how do have the energy to do such a thing every day", as i shrug, and take the compliment.
Can you guess what i do?
That's right. I'm an accountant."
6. Look Back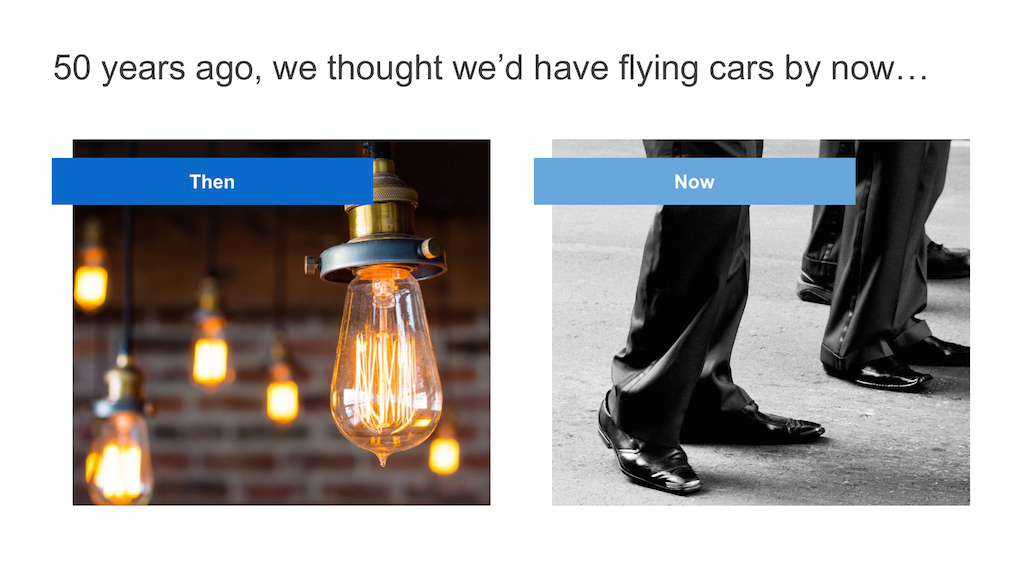 Refer to the past in your first presentation slide, and make a comparison of what humans thought the future would look like related to your presentation topic.
This can be a great way of getting the audience to feel like they already knew something about a difficult subject. It can also help to build  connection between you and your audience by relating to a common belief.
5. Look Forward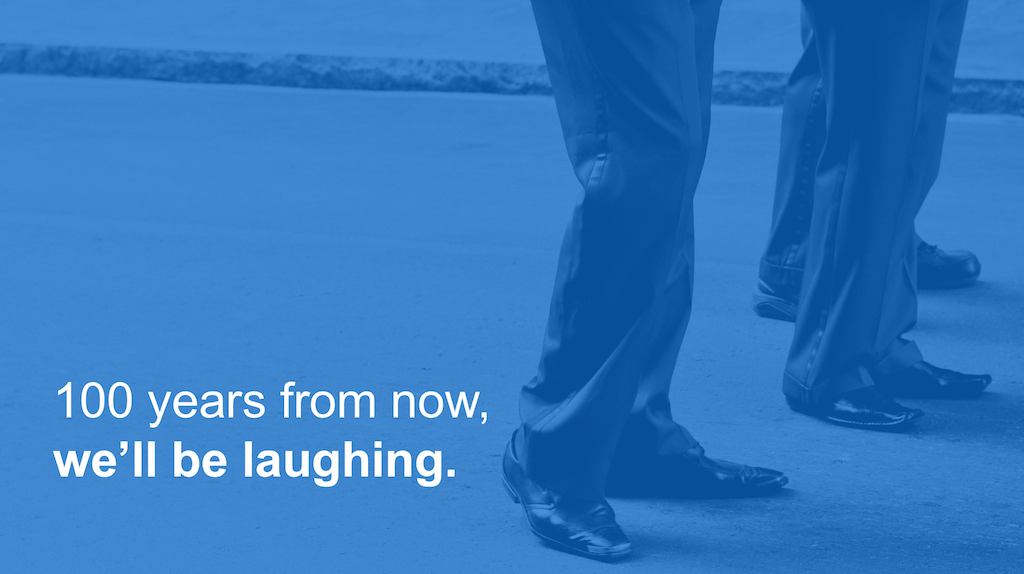 Open your presentation by referring to the future, and what you hope to achieve with your research, data, or pitch.
This is an impressive first presentation slide if you are trying to convince your audience to believe in something, whether that be a product, or a cause.
4. Use a Foreign Proverb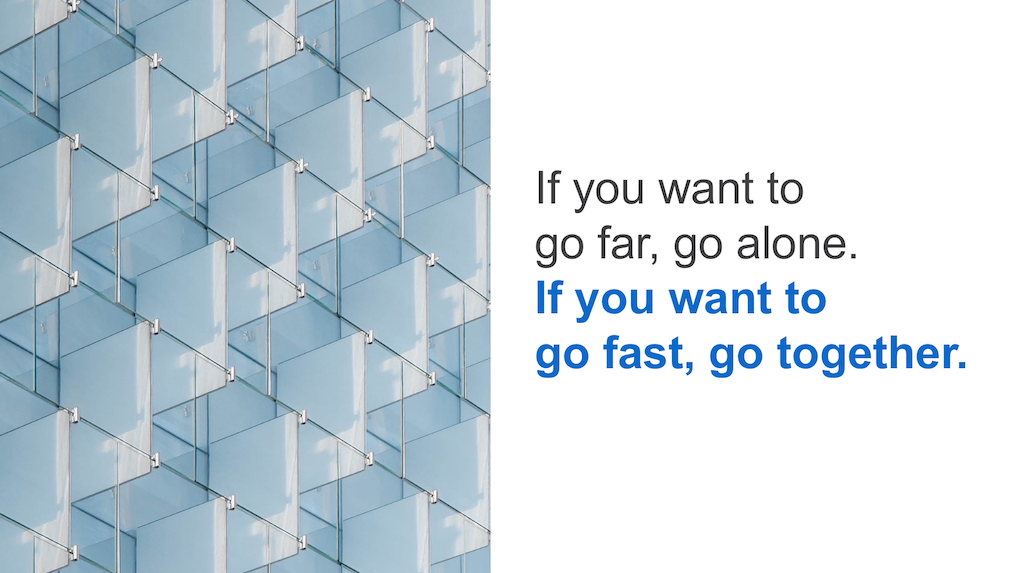 Using an english proverb might be a bit old hat in this day and age. Unless of course you're going with the 'dad joke' ideal to millenials, in which case, press on!
Instead, use a proverb from a different language. There are some real gems out there, and can impress your audience that you've gone to the research trouble.
3.  Refer to Current Events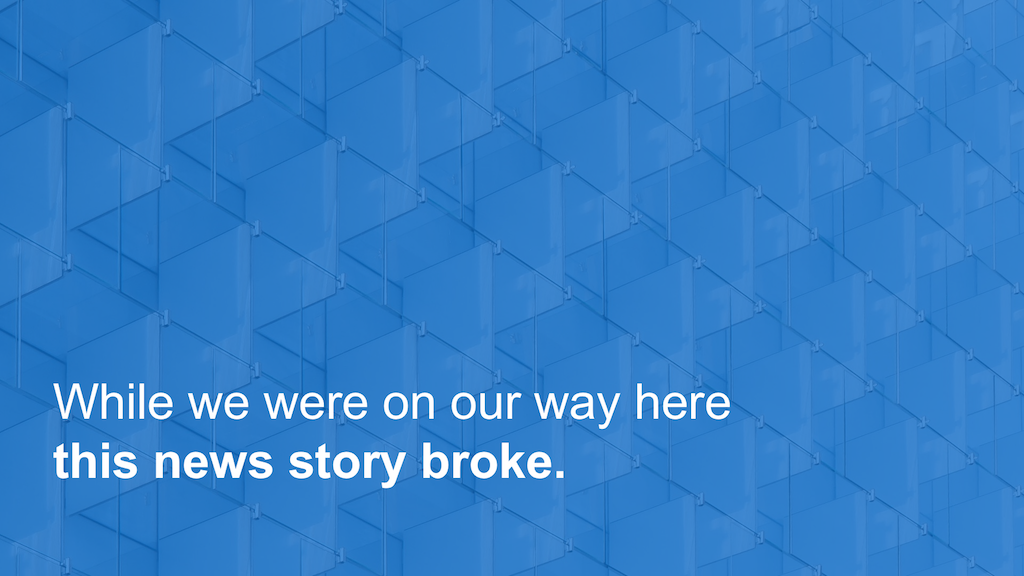 If, on the day you're due to present you read about an interesting current events story, or news article which links to your presentation, use it as your opening!
Discussing a current events article will show the audience your intellect and also get them understanding you from the get go.
2. Refer to a Historical Event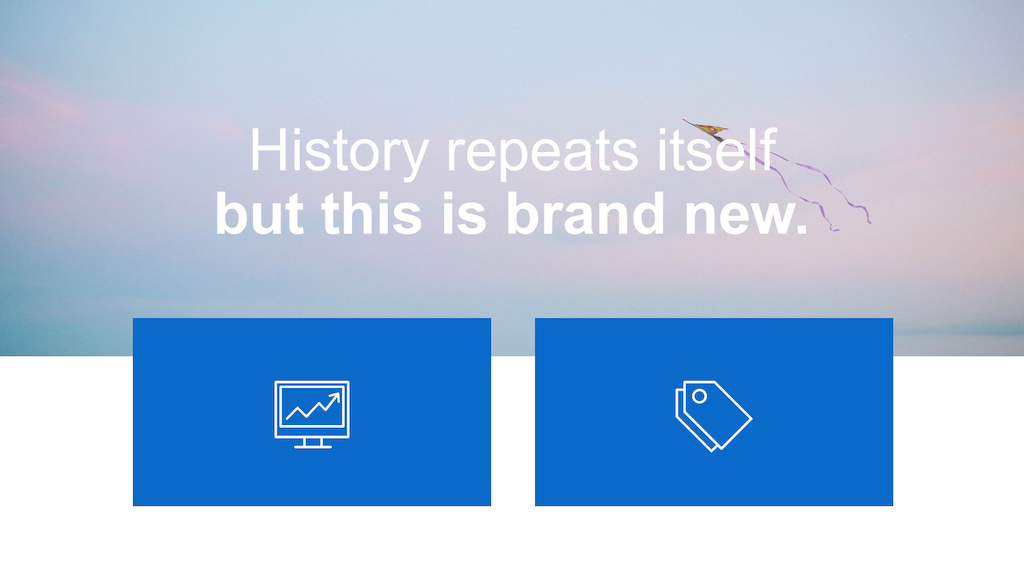 If you're presenting something really fantastic, comparing your presentation to something significant in the past can be a good way of building some hype.
Of course, if you're building something which isn't that revolutionary, try adapting this opening into a humorous comparison instead, and build some rapport with your audience.
1. Tell a Story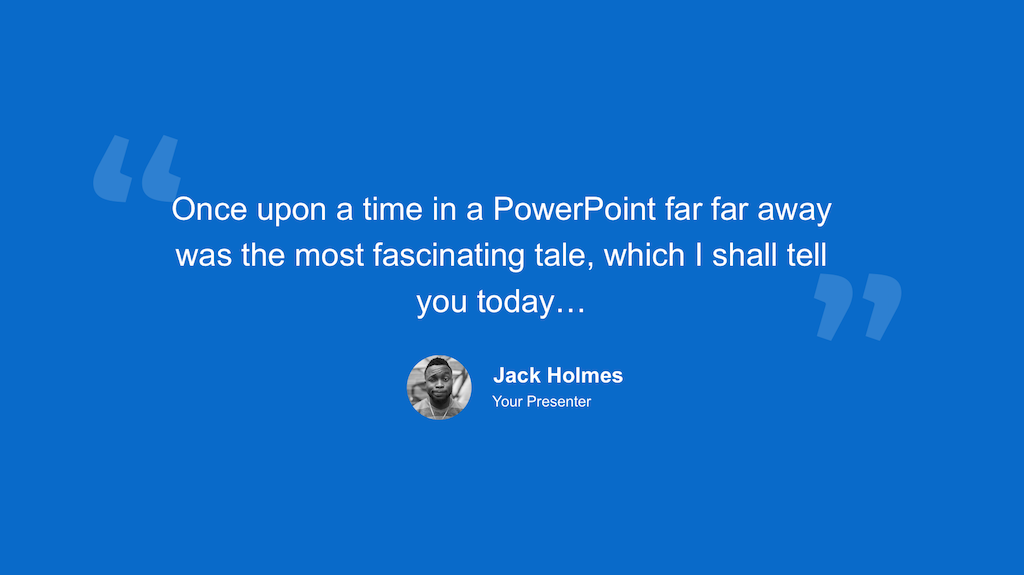 The best way to start a powerpoint presentation is to start is with a story.
A thoughtful story along with a link to your presentation will get you off on the right foot