Brand ambassadors used to be focused around celebrity culture, but it's not about who cuts the ribbon  at the supermarket anymore. On the contrary, it's who works inside the supermarket that counts.
Brand ambassadors are people in your company who understand the brand perfectly, and are able to literally take home the message and spread it around. From sharing your company content on Linkedin, to talking up your company at an old high school reunion, employees can become invaluable brand ambassadors when they understand what you're about, and they place value in your company.
What makes a perfect Brand Ambassador?
The perfect brand ambassador is someone who is able to carry through a brand message flawlessly, with the added flair of their own personality and interests. Employees come in many different shapes and sizes, and will have access to many different areas in which advertising or even native advertising just doesn't fit. Whether that is a parents meeting at their kids school, a church function, or a karate course that your employees go to regularly,  your employees being able to give a succinct account of what it is that your company does may go a long way in spreading the message in a non-salesy way.
The best brand ambassadors are individuals who are happy in the company they work for, and feel just as involved in the big picture as in small decisions. People who will be able to share what your company does with a genuine smile – that's something you can't pay for.
Make their Lives Easier
To have great brand ambassadors who understand perfectly the message of your company, you must make the effort to understand them in return. As flexible working hours, incentives, and bonuses become more common in companies, so do employee expectations.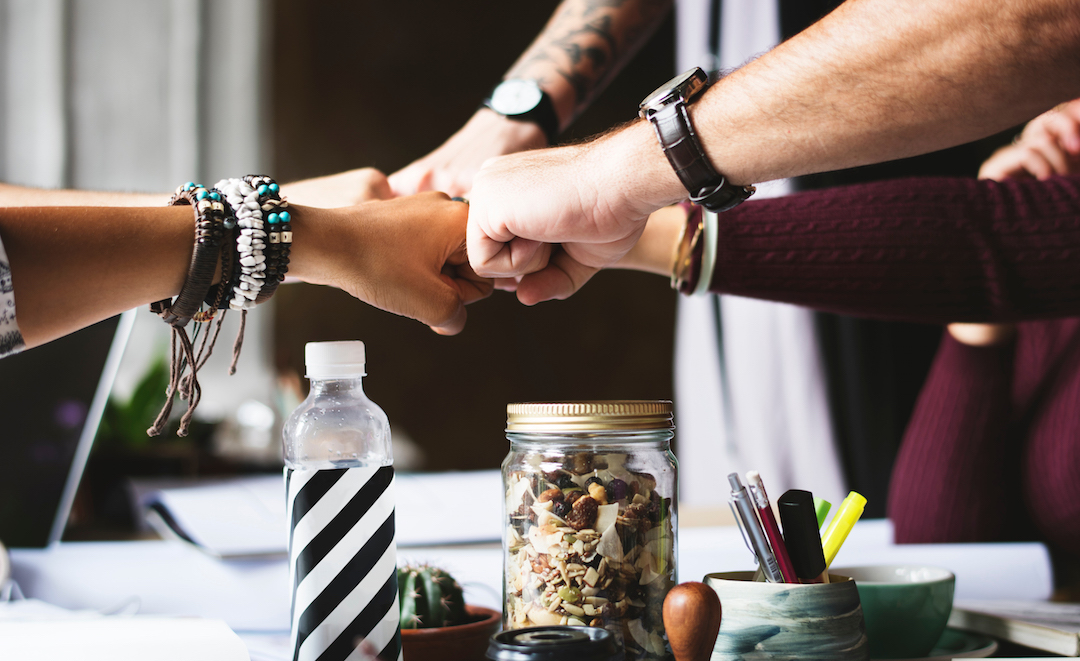 Allow your employees some flexibility in choosing how they work in relation to their personal life, and you will be enabling your employees to exceed even their own expectations of working life. Even passing the feeling of job satisfaction along to their network, and in the work they actually do. Depending on your own work culture, this may came as a bit of a stretch, but a quick google of the swedish word Fika might just change your mind to embracing a simpler change which can have a big effect.
Treat everyone Equally
When choosing how best to nourish your employees happiness and needs at work, consider that you must make just as much effort with your PR department as you do with your cleaning staff. Inconsistency in the work environment can be hazardous to keeping your message, morals and values on point, and your employees will see these inconsistencies more than anyone.
On that same note, remember that there may be same employees who you would rather not have as brand ambassadors. This can often be department based, e.g. banks not wanting the creative department to be the main brand ambassadors out there, or creative agencies not wanting their financial department to be the first point of call when talking to potential customers.
Making employees lives easier, happier and generally better goes hand in hand with creativity and efficiency. Make sure when  you are designing your own ambassador program that you don't try to force your employees into complying with your own branding constrictions rigidly. Remember, you're just showing them how to color inside the lines, not telling them not to color.
Branding and Brand Ambassadors
But what makes the difference between a brand ambassador and someone who just likes working for your company? The answer is an employee who understands your branding and grows to care about it. An employee who knows why your branding is the way it is, and what effect it can have.
At the same time, regardless of whether you're representing Coca-Cola or a small family startup, chances are that keeping everyone on brand sometimes seems impossible – not because of a lack of vision, but an oversupply of individuality. Employees and team members may all want to stand out and make the company look good, but do they do this by always keeping to the brands message? Rarely. But you can encourage your employees to start colouring inside the lines by using your already existing branding materials as an educational tool to nurture them into becoming ambassadors of your brand.
Branding Books
Many companies dedicate entire departments to ensuring that branding books and style guides come out perfectly, but they often fall into the trap of creating a perfectly beautiful branding book for designers, rather than for employees. branding books and educational guides should remain user focused, ensuring that everyone from finance to PR not only understand what your company message is, but also why it is the way it is.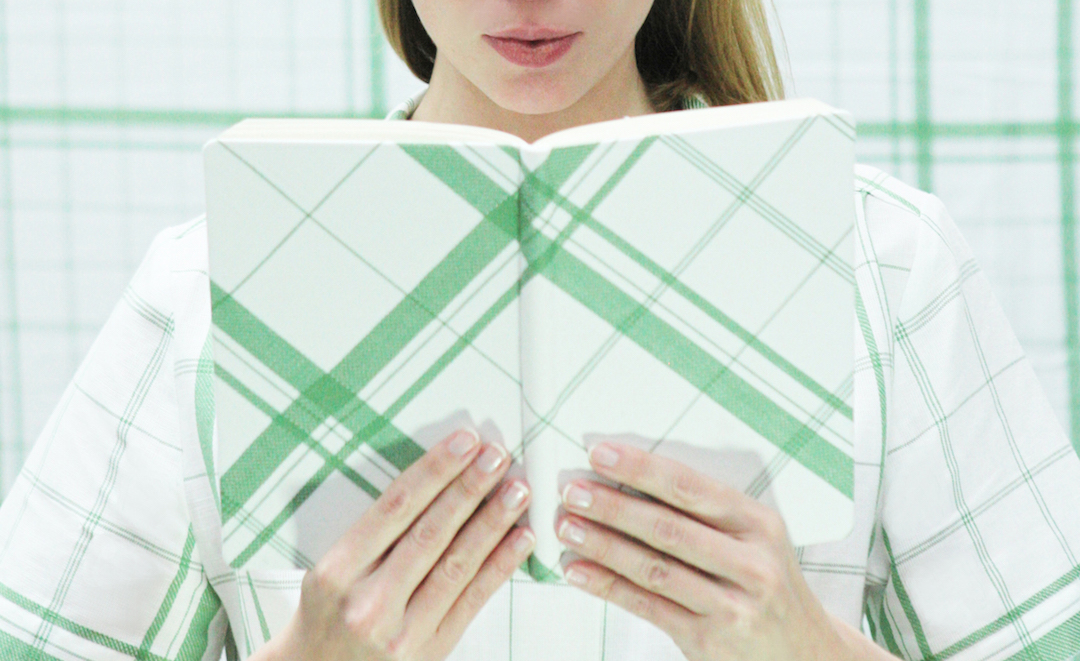 Keep your branding guidelines lighthearted and funny if possible – the best way to get an employee to remember branding will be through gaining their approval and respect – and a good chuckle be a shortcut there!
Presentations
All of your employees have some contact with your customers. Whether that's directly in the customer service or indirectly in the finance department, all of them have an influence on what every single customer thinks about you. Using branded presentations to encourage the brand message is a good way to keep the external message right, as well as a good way to keep your employees on the right track too.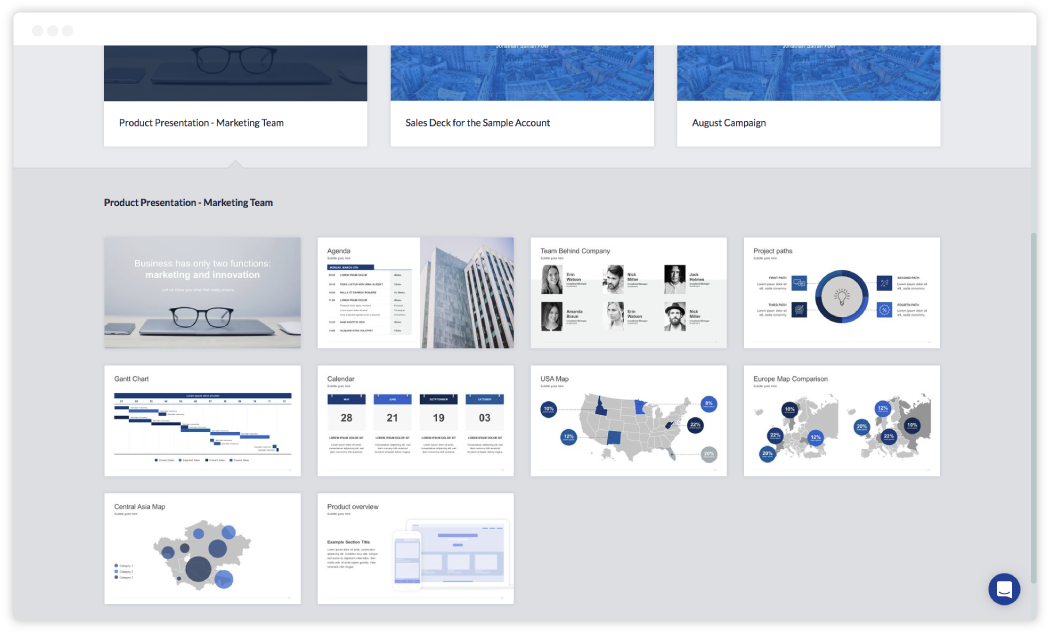 Make sure that your employees actually like using your presentation templates, and that they have access to all the different ways of displaying data and getting their points across with presentations. Remember that good presentation slides will give them greater confidence, believe in your branding more, and impress external partners with their professionalism.
Although a company template may get you part of the way there, using a slide library will give your employees the freedom to get each piece of information across in the best and most appropriate way possible. Our platform here at SlideCamp allows you and your team to have access to over 800 different templates, ranging from charts and data tables to maps and technological processes, all with your company branding and information.
Social Media  
Chances are your company already has a referral scheme, an ambassador program, or a affiliate campaign of some sort. It's high up there in the marketing playbook. But do you also have a way for your employees to share how great your company is with their networks? Most companies have the odd twitter or facebook post which is shared by some employees, but don't go so far as to nurture their employee networks. This not only generates practically free marketing to the people they know through word of mouth, linkedin, twitter and other social media, but also adds to cultivating an employee to become brand-perfect if they want to be.
Events
There are numerous ways which employees can feel supported and valued enough to want to become a brand ambassador. From employee empowerment to providing regular freebees, or company pride to company sponsored charity events.
Whichever way you decide to support your employees will be specific to you. But sometimes individual events such as an employee having a baby, or a local charity event might prompt involvement from your business, and get a great reaction in return from your workforce, and the local community. All with the added benefit of a warm fuzzy feeling in the office, and extra brand awareness.
Customer Case Studies
You can also invest in your team by starting to create connections between those employees with brand ambassador potential, and the customers themselves.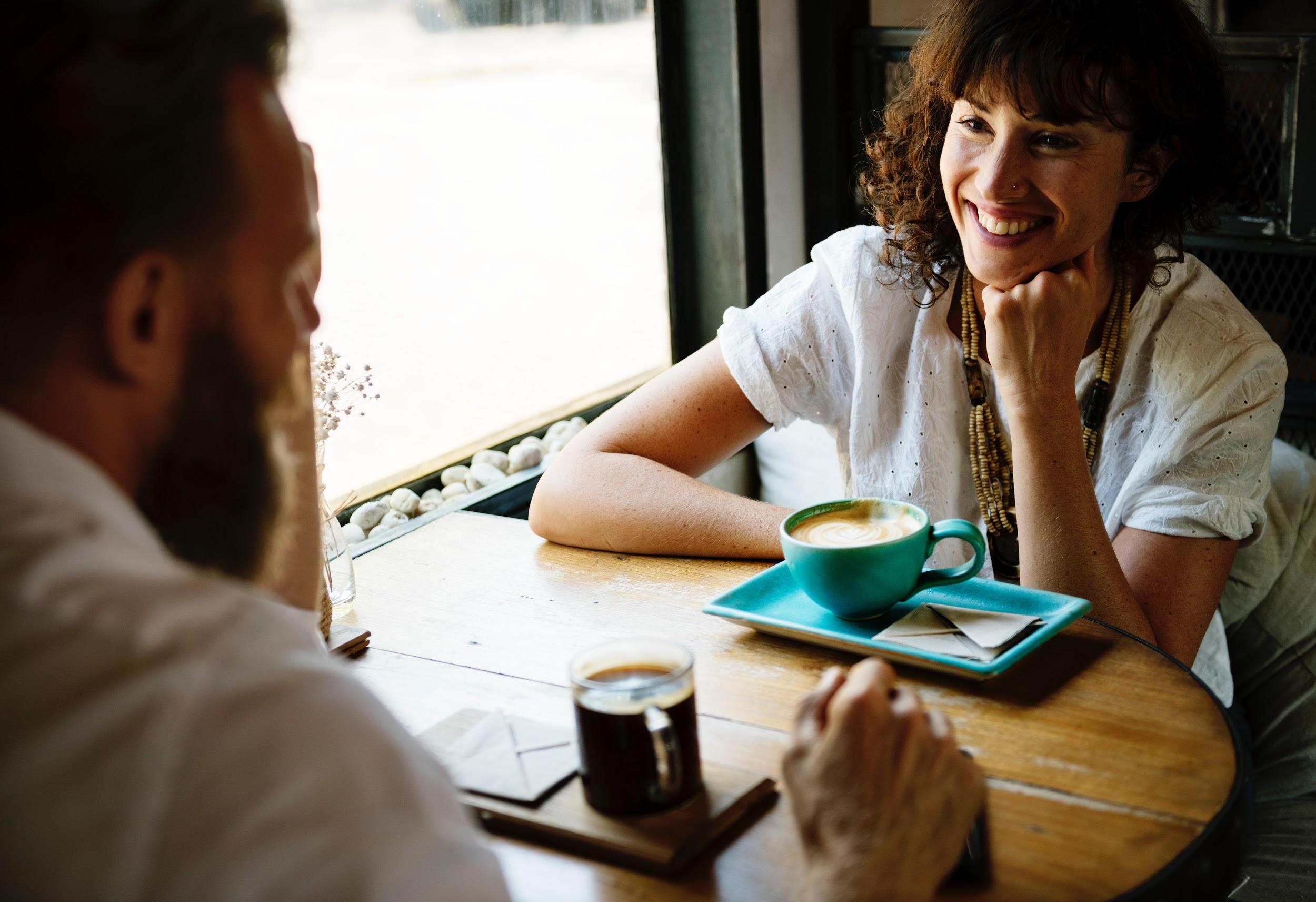 For your next blog post or newsletter, ask one of your potential branding stars how they would feel about writing a customer case study post, then connect them with a client to interview. Allow your employee to plan and structure the interview, as not only will this make for a fresh take on your medium of choice, but it will also allow your employee to understand how your product or service has actually helped people. This connection and level of understanding is difficult to replicate in a workshop environment, and can be invaluable to some in understanding why your company is branded the way it is.
Using branding materials as an educational tool is something which can be done to nurture your team into becoming brand ambassadors. Listen to the individual needs of your employees, and keep education about the brand continuous and you'll soon be on your way to having an entire payroll full of brand ambassadors at no extra cost.
Basically…
You can make your employees become brand ambassadors by making their lives easier, and increasing their job satisfaction at work.
A good way to nurture your employees to become brand ambassadors is to use branding as a tool to educate them about why decisions are made in certain ways, and why the little branding things matter. You can learn more about how to do this in our article: Branding and Impressive Presentations.
Happy employees who understand your brand will naturally become brand ambassadors, and will be happy to share social media links, and stories about how good your company actually is.